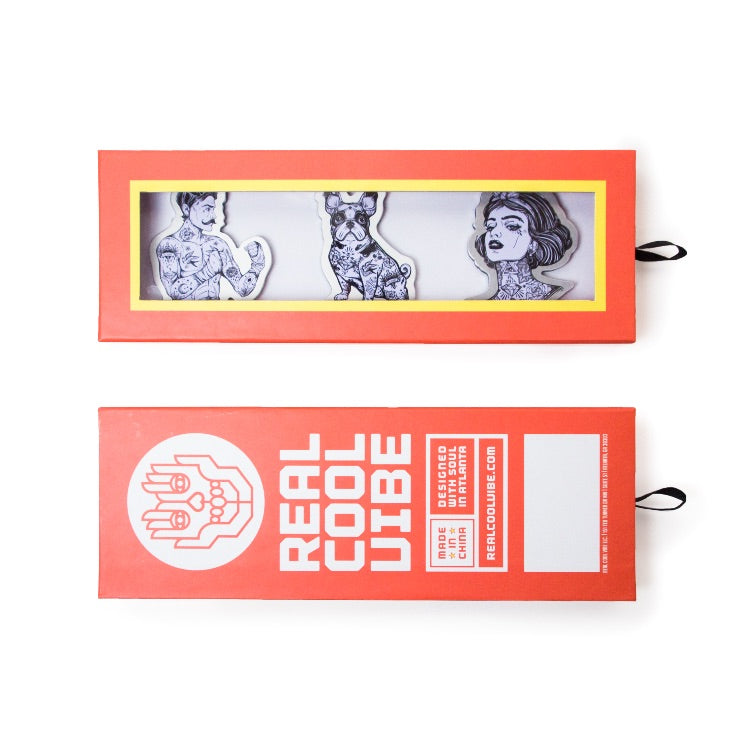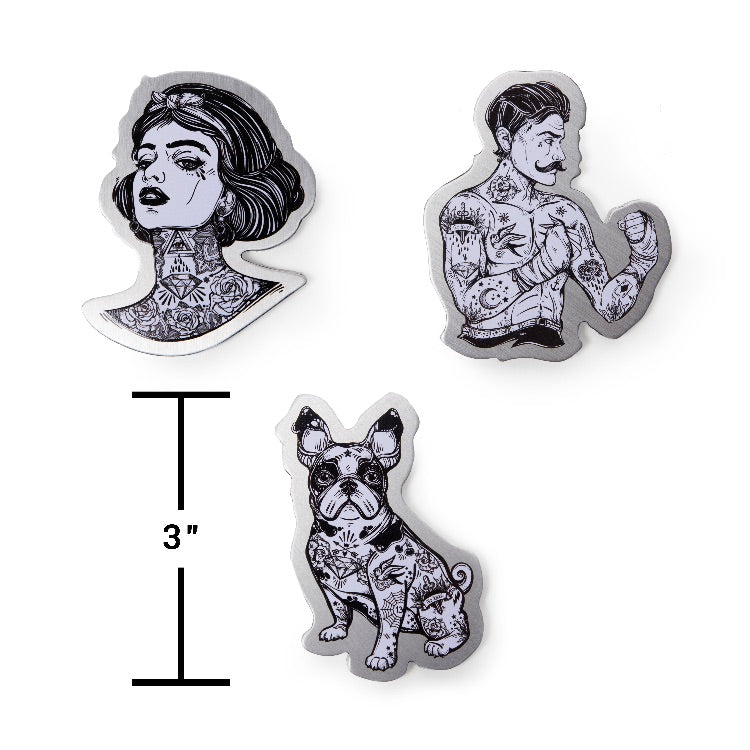 $20.00
$0.00
Cool Magnets | Tattoo Art
These magnets feature tattoo artwork that would make Sailor Jerry proud.  In fact, 8 out of 10 drunken sailors prefer our cool magnets to your granny's old and dusty magnets.
She is a biker, he is a fighter, and the dog is too cool for school. This set of 3 premium magnets is the perfect gift for your inked friends and family.
If you are looking for cool refrigerator magnets you came to the right place. Magnets by Real Cool Vibe are both functional and decorative and can be used on any magnetic surface. Each magnet is 3.0" on the longest side and between 2.0" and 2.75" on the shorter side. Thoughtfully designed packaging includes a reusable draw box with a magnetic bottom so the magnets stay in place.