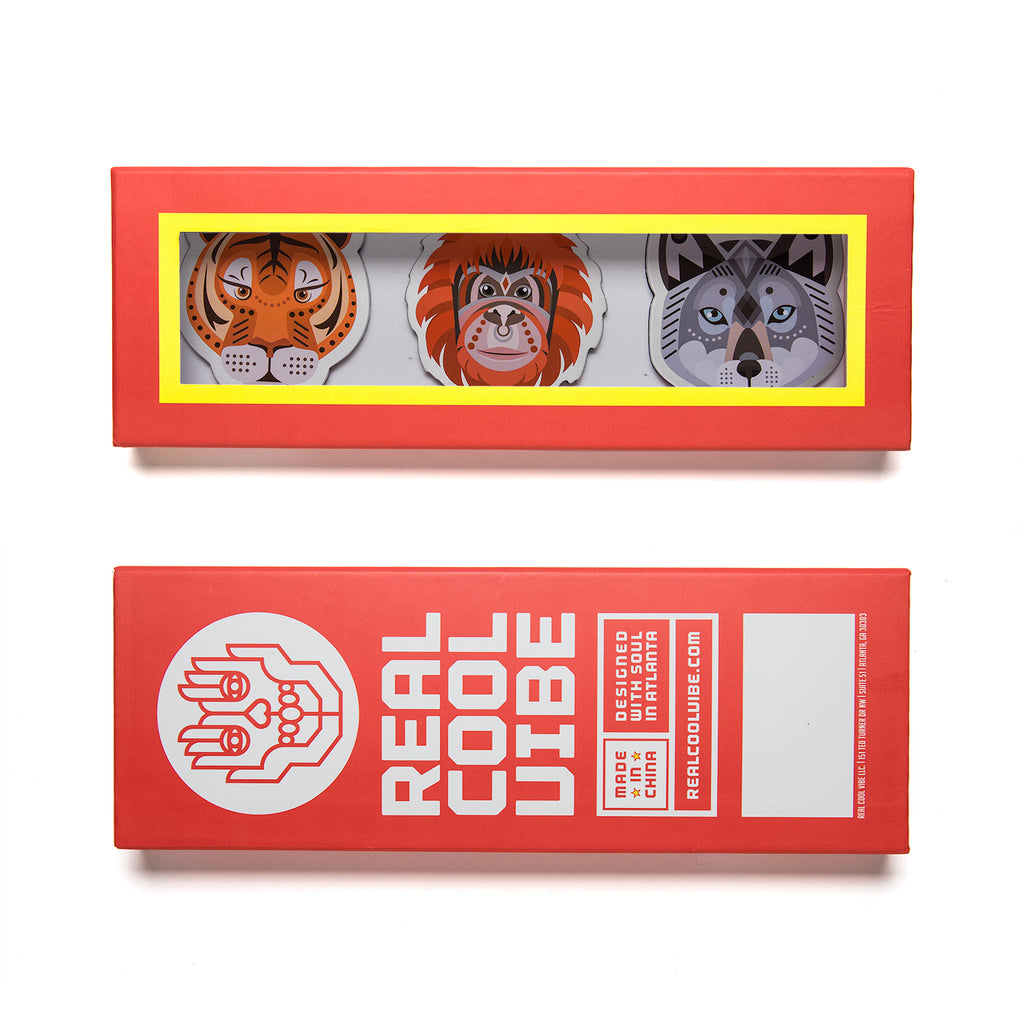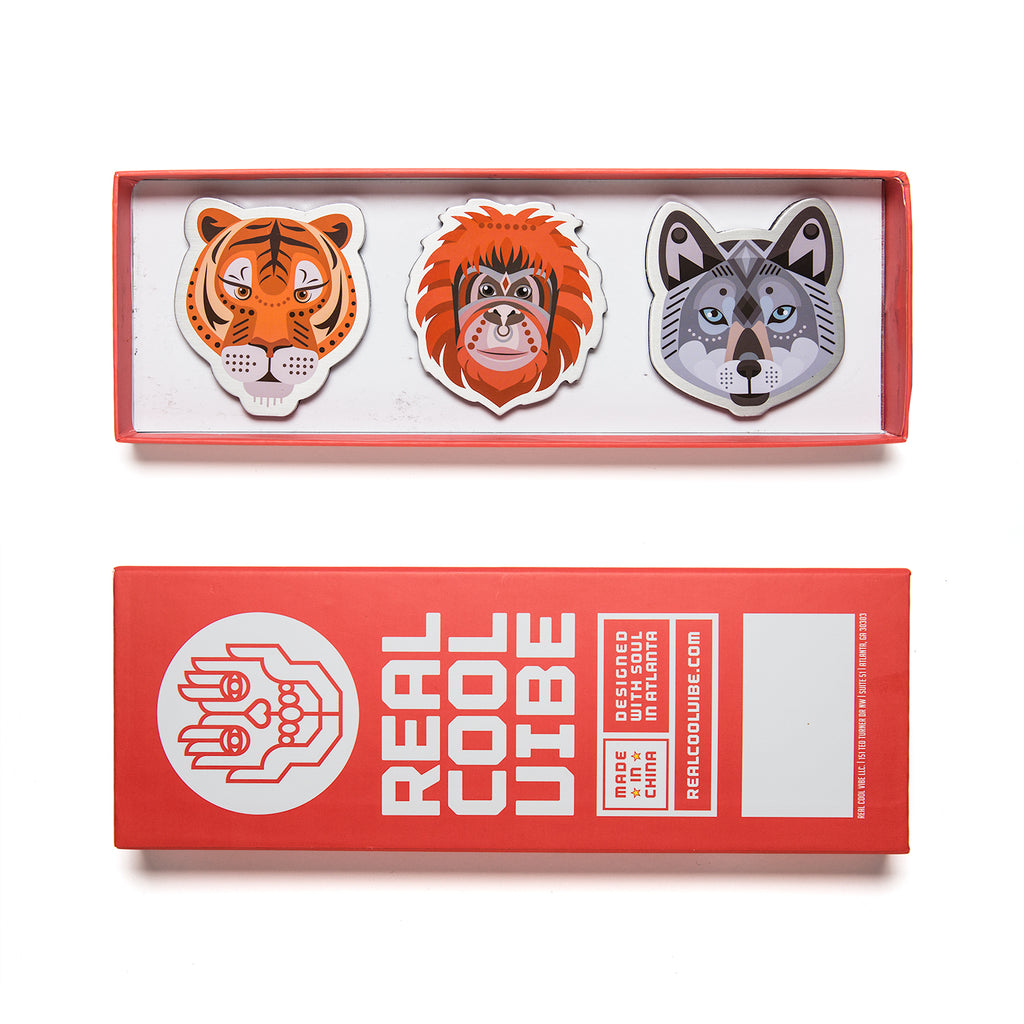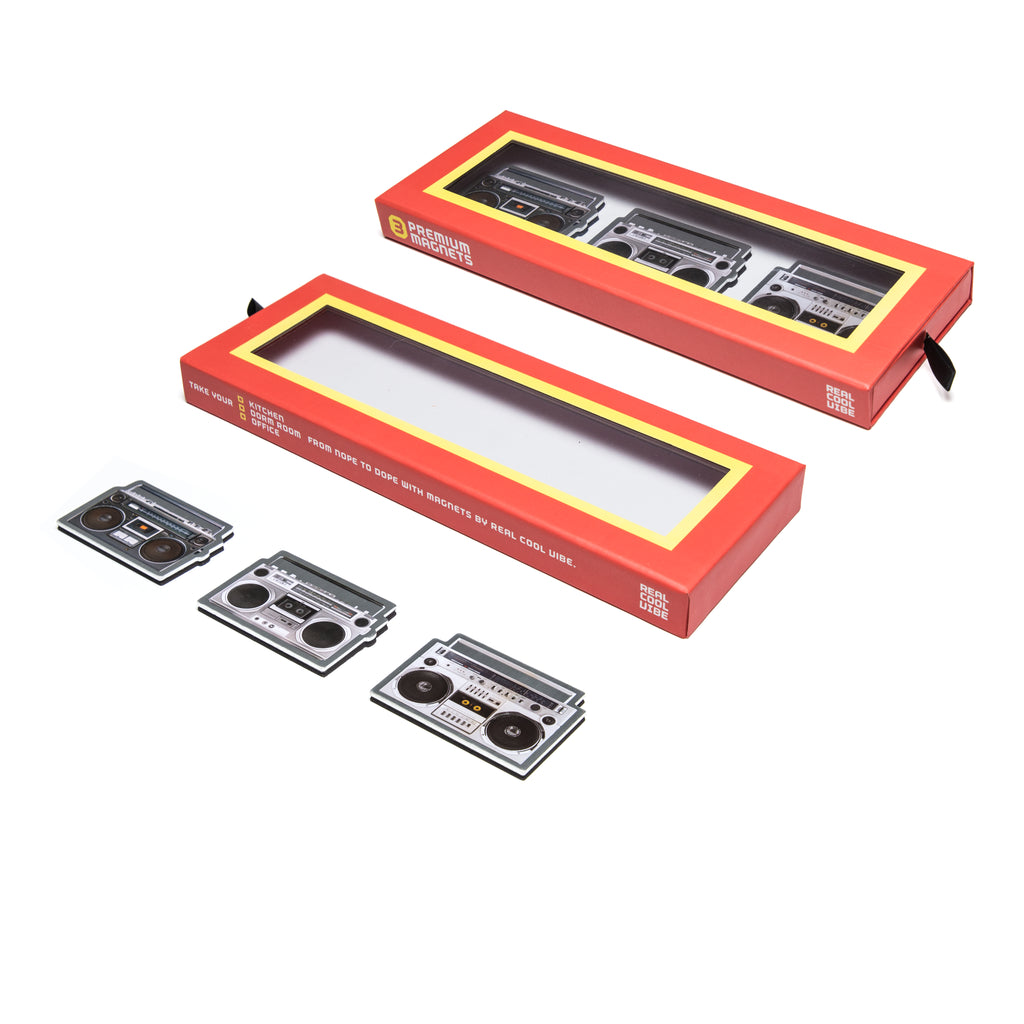 $7.00
$0.00
World's Coolest Magnets (Wholesale)
Are you looking for cool products for your brick and mortar or online store? Magnets by Real Cool Vibe come in themed sets of (3) magnets in a premium draw box.  We think they are the world's coolest magnets!
Magnets by Real Cool Vibe are both functional and decorative and can be used in kitchens, offices, dorm rooms, school lockers, or on any magnetic surface. Each magnet is 3.0" on the longest side and between 2.0" and 2.75" on the shorter side. Thoughtfully designed packaging includes a reusable draw box with a magnetic bottom.
Additional Information:
Images are printed onto a sheet of metal that is backed by sheet of magnets.  Once printed the individual magnets are die cut to shape.  
This is a premium product. When you feel the weight of each magnet in your hand you know you have purchased something that is well made!
Each magnet is approximately 1/5" thick.
Each box of 3 magnets weighs approximately 12 oz.
Each box measures approximately 11"x4"x1"
Boxes come already wrapped in clear plastic.
Magnets were made in China and were imported into the USA in 2017. Magnets will ship to you from Atlanta, Georgia.
Magnets retail for $19.99.
Professional product photography is available at no additional charge.
Wholesale Terms:
The minimum order for wholesale customers is four dozen boxes of magnets.
After your initial four dozen boxes, additional magnets are being sold in multiples of 48 units only.  As an example, you can purchase 48 boxes, 96 boxes, 154 boxes, etc.
Please feel free to mix and match the quantity of each of our 6 themes.  For example, if you order 48 boxes of magnets, you can choose 8 boxes each of all 6 themes.  Alternatively, if you decide to order 96 magnets you can choose to order 32 boxes each of just your 3 favorite themes.  If you like some themes more than others this flexibility enables you to choose the combination that works best for your store.
Non-Refundable
Shipping:
Shipping within the continental USA is FREE!!
Magnets will ship via USPS.
Magnets will ship with tracking.
Magnets will be shipped with insurance to protect against damage in-transit.  If you need to make a claim, please contact us (info@realcoolvibe.com) as soon as possible.  Please include pictures of the damaged units.
Questions:
*** NOTE: The total number of units in your cart should be a multiple of 48.