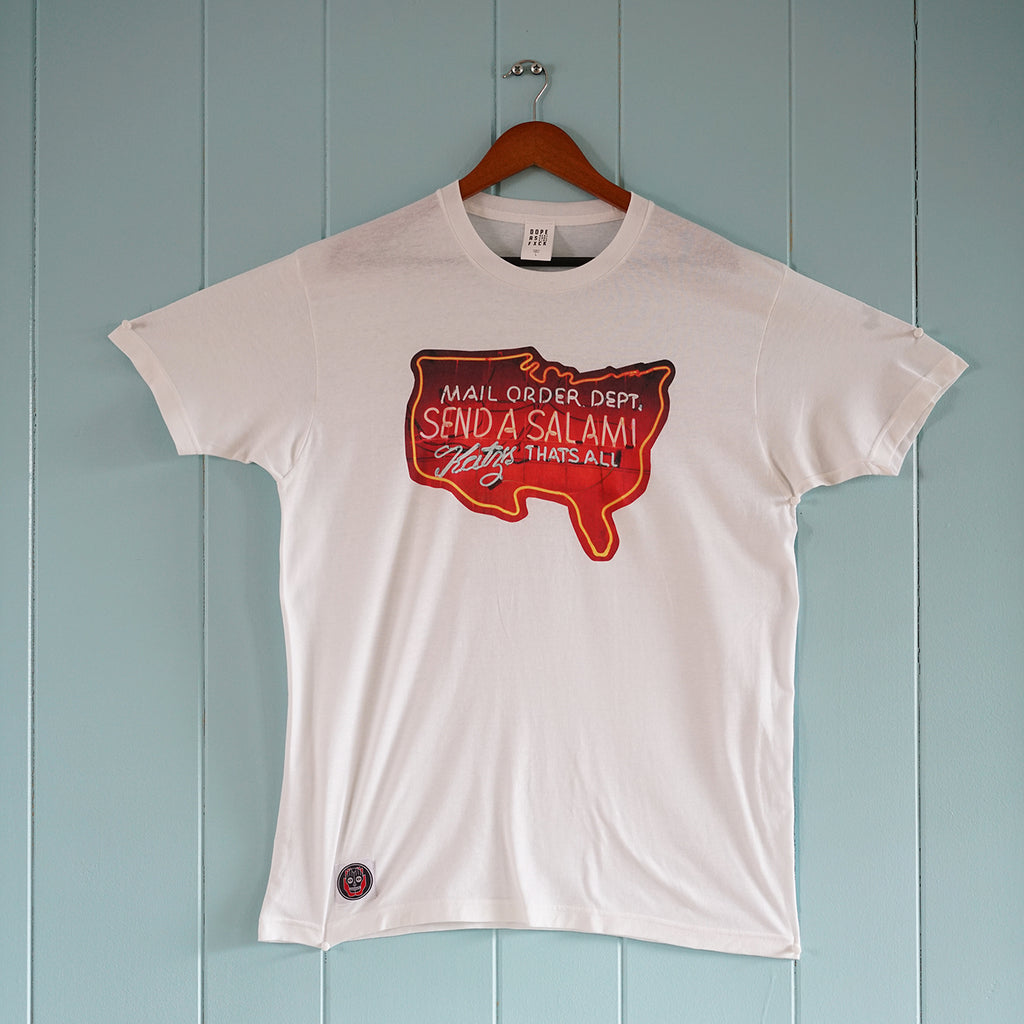 $25.00
$0.00
Katz's Deli T-Shirt
Katz's Deli is a New York City institution. My grandfather used to go there when he was a kid. It's been around for a long time and it's still serving world-class sandwiches to hundreds of satisfied customers on a daily basis. In a world where the best of New York City continues to disappear right before our eyes places like Katz's Deli take on even more significance. To say Katz's is old-school is almost besides the point. It is a singular creation. A national treasure. And one of my first stops whenever I am in Manhattan.
The neon sign, featured on this t-shirt, dates back to World War 2. The deli offered a service so that families could send Salami to their sons and daughters serving in the armed services. How classic is that!
* Please note : Each t-shirt
features
 a woven label
with
 Real Cool Vibe's skull logo. The 1.75"x1.75" label is located on the shirt's right hem.