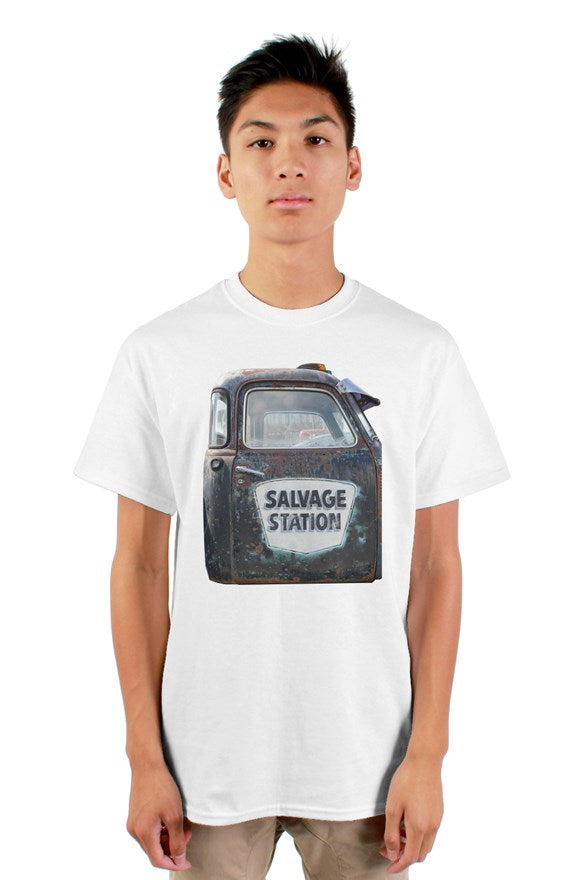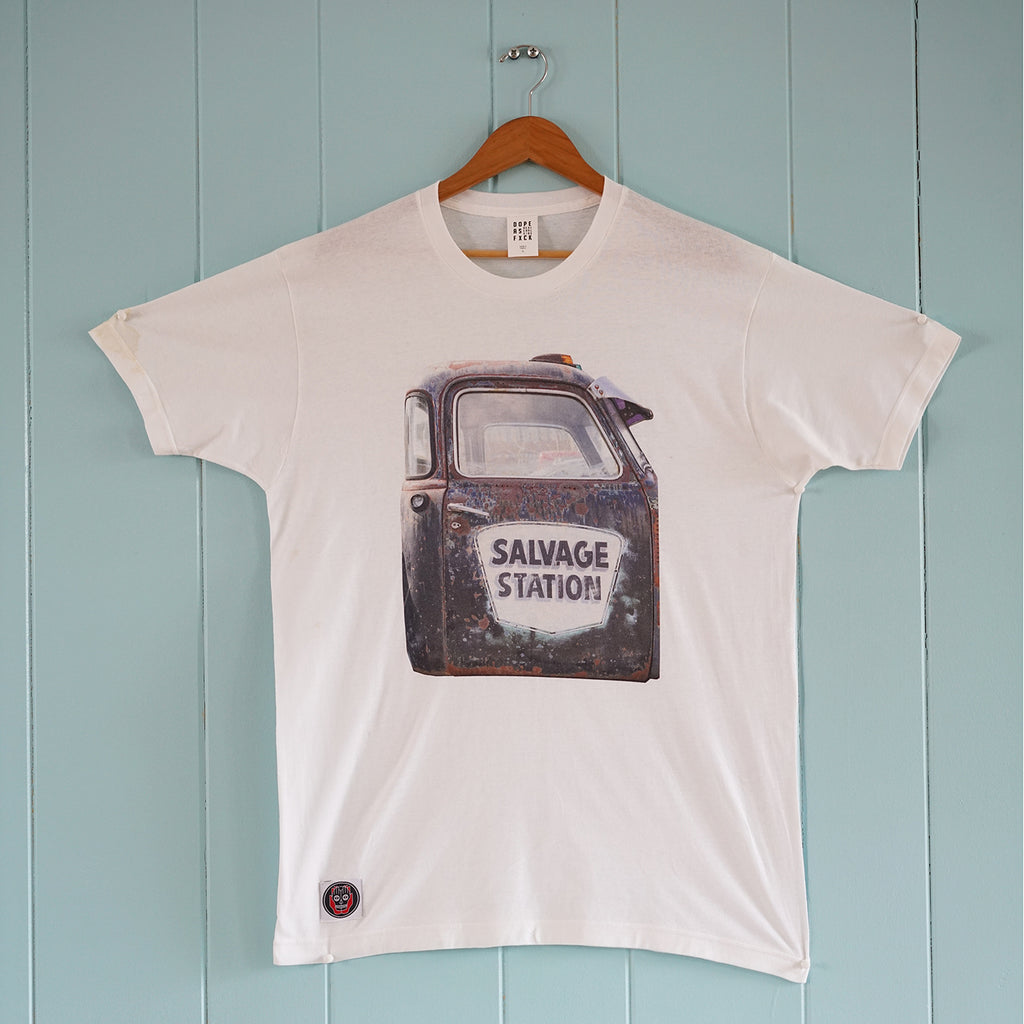 $25.00
$0.00
Salvage Station T-Shirt
I found this truck parked in Asheville, NC. The aging and patina were just about perfect. The logo on the truck's door immediately caught my eye. I took a couple of photographs and then decided to make it into a t-shirt. 
* Please note : Each t-shirt
features
 a woven label
with
 Real Cool Vibe's skull logo. The 1.75"x1.75" label is located on the shirt's right hem.