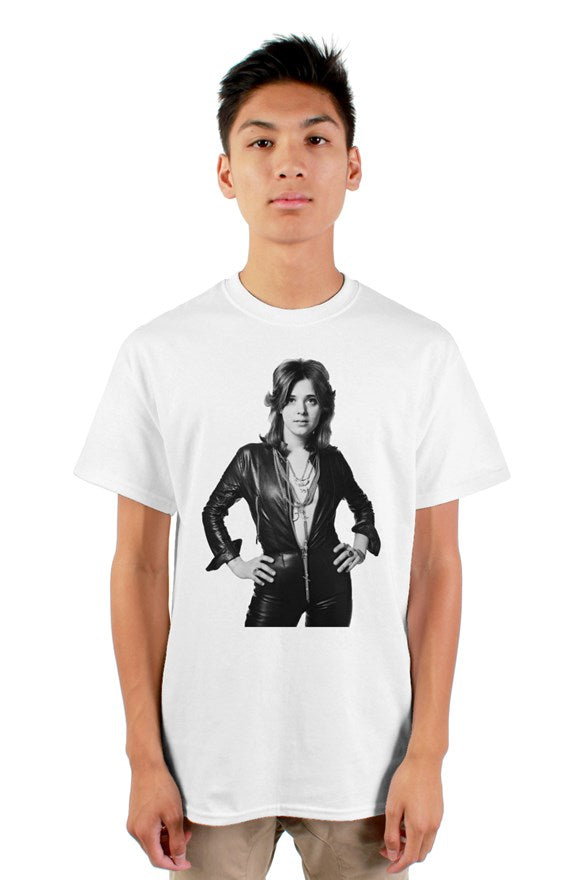 $25.00
$0.00
Suzi Quatro T- Shirt
Suzi Quatro was the was the first American female bass player to become a major rock star. She directly influenced many artists including Joan Jett, The Runaways, and Chrissy Hynde of The Pretenders.
People of a certain age might remember Suzi from her recurring role as Leather Tuscadero on the TV show Happy Days. That is where I first took notice and I was immediately smitten.
Quatro has reportedly released 15 albums and sold over 50 million albums. She continues to perform worldwide.
* Please note : Each t-shirt
features
 a woven label
with
 Real Cool Vibe's skull logo. The 1.75"x1.75" label is located on the shirt's right hem.