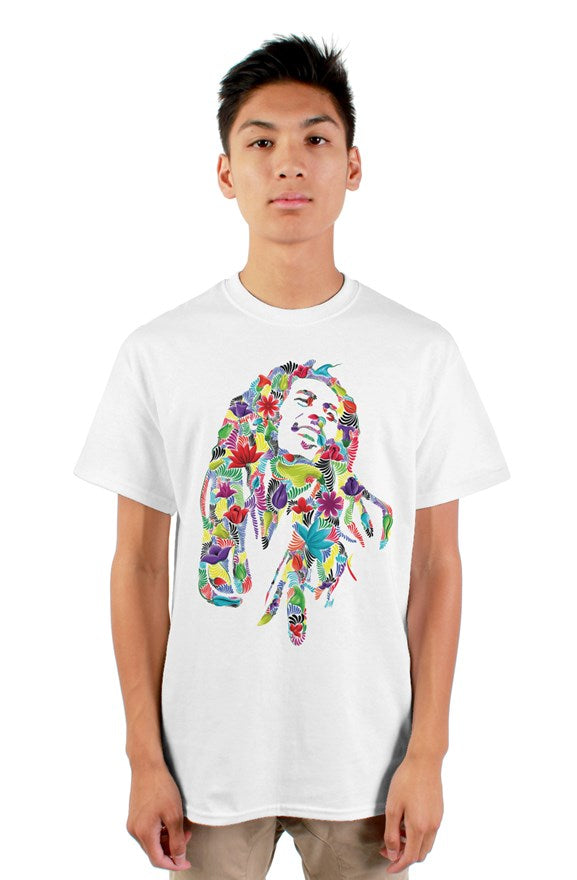 $25.00
$0.00
Bob Marley T-Shirt
Approximately 40-years after his untimely death in 1981, the music and cultural impact of Bob Marley still resonates the world-over. "Three Little Birds", "War", "No Woman No Cry", "Redemption Song", "Stir It Up", "Small Axe", and countless other classic songs are timeless musical statements and a true gift to humanity.
The image featured on this shirt was created by T H Tomnoy, a Bangladeshi artist who used his beautiful technique to bring Bob to life in a rainbow of tropical flowers.
* Please note : Each t-shirt
features
 a woven label
with
 Real Cool Vibe's skull logo. The 1.75"x1.75" label is located on the shirt's right hem.