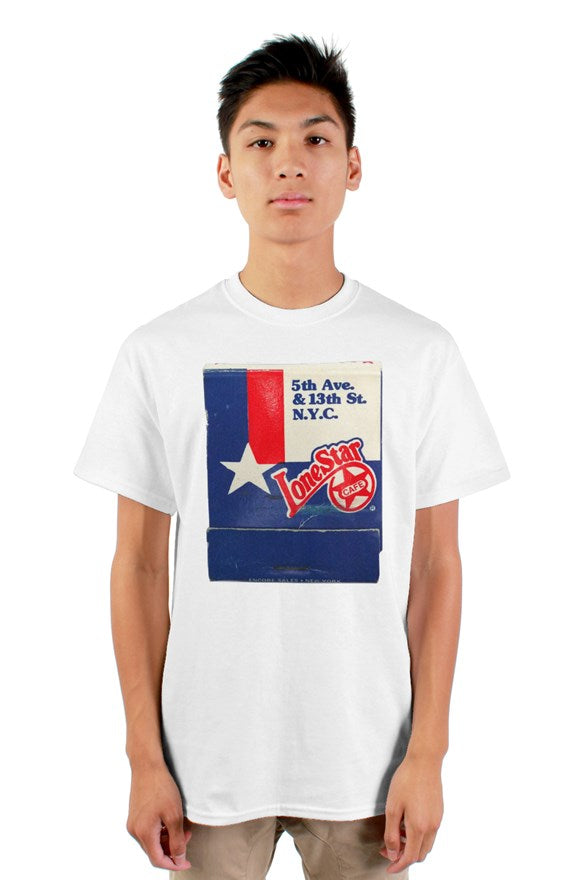 $25.00
$0.00
Lone Star Cafe T-Shirt
From from 1976 to 1989 the Lone Star Cafe was a music venue located on the corner of 5th Ave. and 13th St. in New York City. Even though the sight lines and sound truly sucked, the Texas themed cafe was the premier country music venue in New York. The bar was known far and wide as a music venue but also because it had a giant lizard on its roof. True story!
The Lone Star accommodated just a few hundred people but attracted some really big names. Many country-music-greats including Willie Nelson, Roy Orbison, Jerry Jeff Walker, Doug Sahm, and Joe Ely graced the Lone Star stage. I went to college a few blocks away and saw countless blues and rock shows at the Lone Star. The matches on this t-shirt is one of my personal-favorite pieces of music memorabilia.

* Please note : Each t-shirt
features
 a woven label
with
 Real Cool Vibe's skull logo. The 1.75"x1.75" label is located on the shirt's right hem.