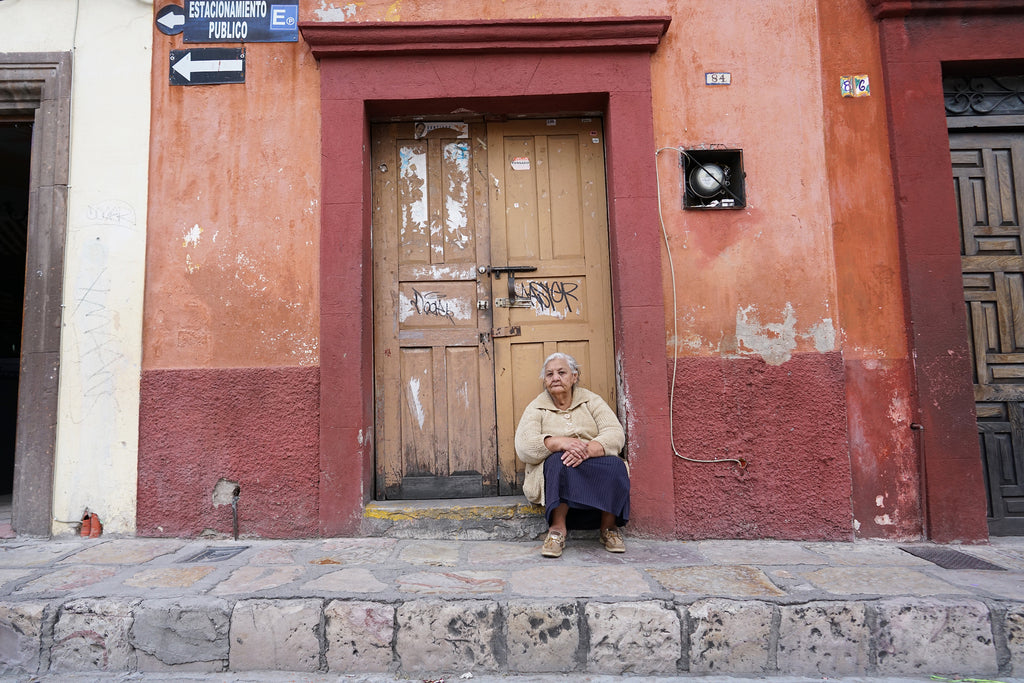 $200.00
$0.00
Una Mujer en La Calle (San Miguel de Allende, 2019)
LIMITED EDITION FINE ART PHOTOGRAPH BY HOWARD LEVENSON / 20" x 30" / * PRINTED ON KODAK ENDURA PREMIER METALLIC PAPER / SIGNED by ARTIST / EDITION OF (5) / SHIPPED IN HEAVY CARDBOARD TUBE
As a photographer, nothing inspires me more than traveling. Seeing new sights, meeting new people, and experiencing different cultures are just what I need to get the creative juices flowing.
In October 2019 I spent 2-weeks in "Colonial Mexico". I visited three cities; Guadalajara, San Miguel de Allende, and Guanajuato. Beginning in the early-1500's, thru the Mexican war of Independence in the 1820's, this area of Mexico was referred to as New Spain. Due to the Spanish influence, this part of Mexico looks a lot like Europe with narrow-stone-paved streets and buildings dating back to the mid 1500's. It is widely regarded as one of the most beautiful parts of Mexico. In fact, both Guanajuato and San Miguel de Allende are UNSECO world heritage sites.
When it comes to street-photography, sometimes a warm smile is all you need to create a great photo opportunity. On the morning of our last day in San Miguel de Allende I met this woman sitting on the street. Her original reaction to having her picture taken was a polite "no". Only after I told her she was pretty did she warm to the idea. Her solemn expression tells me she did not know quite what to make of me. We smiled and parted as friends.
* KODAK ENDURA is t
he flagship among the award-winning KODAK PROFESSIONAL Papers. The ENDURA Premier Metallic Paper has a distinctive, attention-getting, glossy finish and metallic appearance that creates glamorous prints with exceptional visual interest and depth.